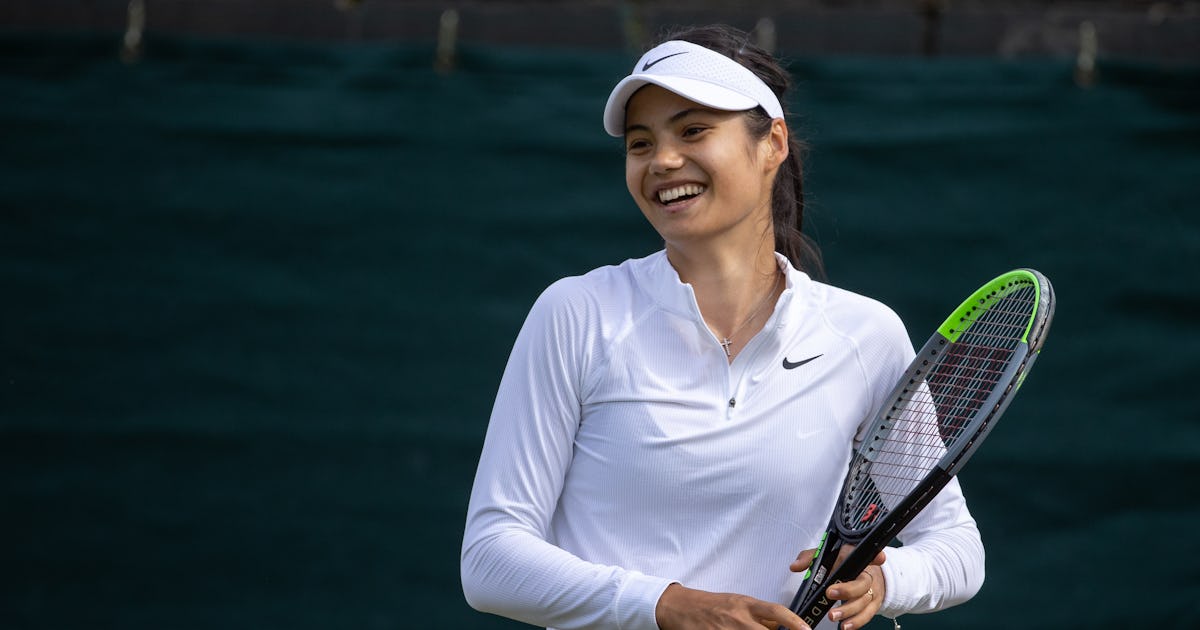 Emma Răducanu has been called "the future of women's tennis" and "the new darling" of the British set. And if you've been following her 2021 Wimbledon journey, it's easy to see why. In her first ever Grand Slam, the 18-year-old player has already made a serious impression, most notably when she walked away victorious having beaten 19th seed Sorana Cirstea 6-3 7-5.
Sadly, Răducanu's winning streak came to a sudden halt on Monday, July 5. At first the young star didn't miss a beat against Ajla Tomljanović on Court 1, presenting herself as a worthy opponent to the Croatian Australian player. But, during the second set, Răducanu had to step away from the court due to breathing difficulties and, eventually, the game given to Tomljanović.
While she won't be appearing on the Wimbledon courts again in 2021, Răducanu's future still certainly looks bright. Her success is all the more impressive when you consider she is still finishing up school and tackling her exams during a pandemic…
If you're not a huge fan of elite tennis then you'd be forgiven for thinking Răducanu has sprung up out of nowhere. However, the young player's current success has come as the result of 13 years of hard graft. If you want to find out more about Răducanu, you'll find five facts below to get you started.