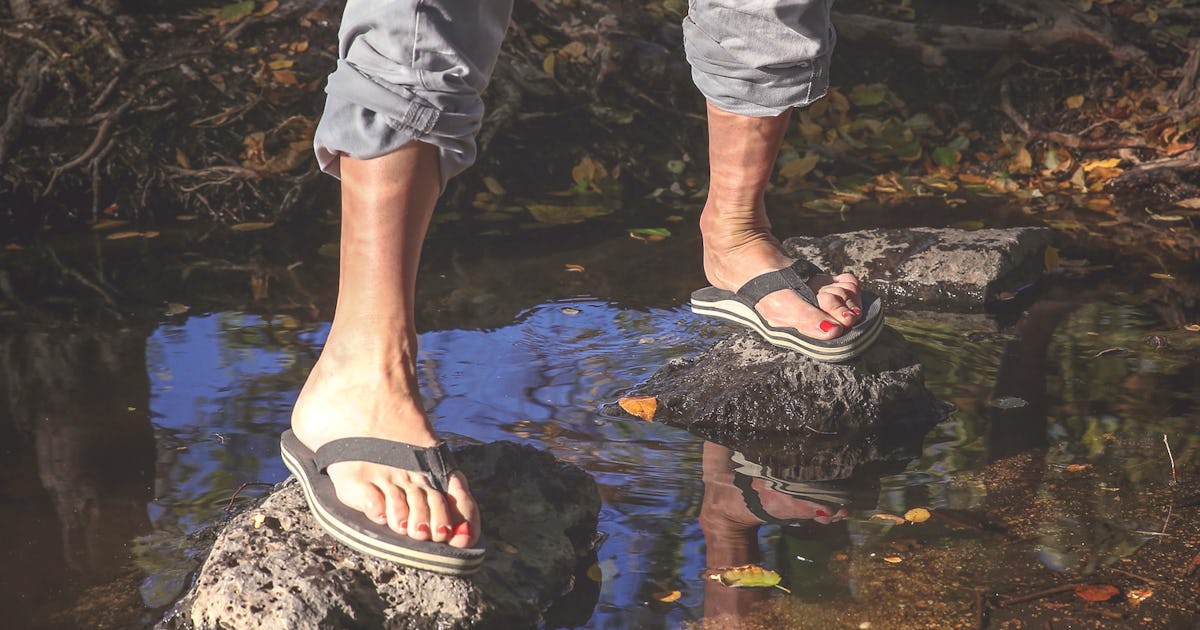 Hiking boots are great for serious wilderness excursions but sometimes you want something a little more lightweight for your trekking adventures. And while sandals aren't necessarily the most technical option (please read: not for scaling Mount Everest), they offer a fantastic alternative for easy day hikes or light, summertime backpacking trips. The best women's hiking sandals, however, will be different than your regular summertime shoes.
First and foremost, you need traction. Look for strong, sturdy soles, preferably made from 100-percent rubber. They should also have some sort of lugs or tread pattern that will help you grip the trail and navigate rocky terrain.
Next, think about the webbing, which is the part that goes over your foot. The best options will be constructed with tough material, such as leather or thickly-woven polyester (not plastic or foam, like your classic flip flops). The webbing also needs to fit your foot properly with secure, snug buckles and an adjustable design.
Finally, consider the midsole. If you're hiking long distances, you'll want the footbed to be soft and shock-absorbing. That will help your feet last longer and not tire as quickly. Below, I've gathered a list of the best hiking sandals that showcase all of these features. Scroll through to find the best pick for your hiking adventures.