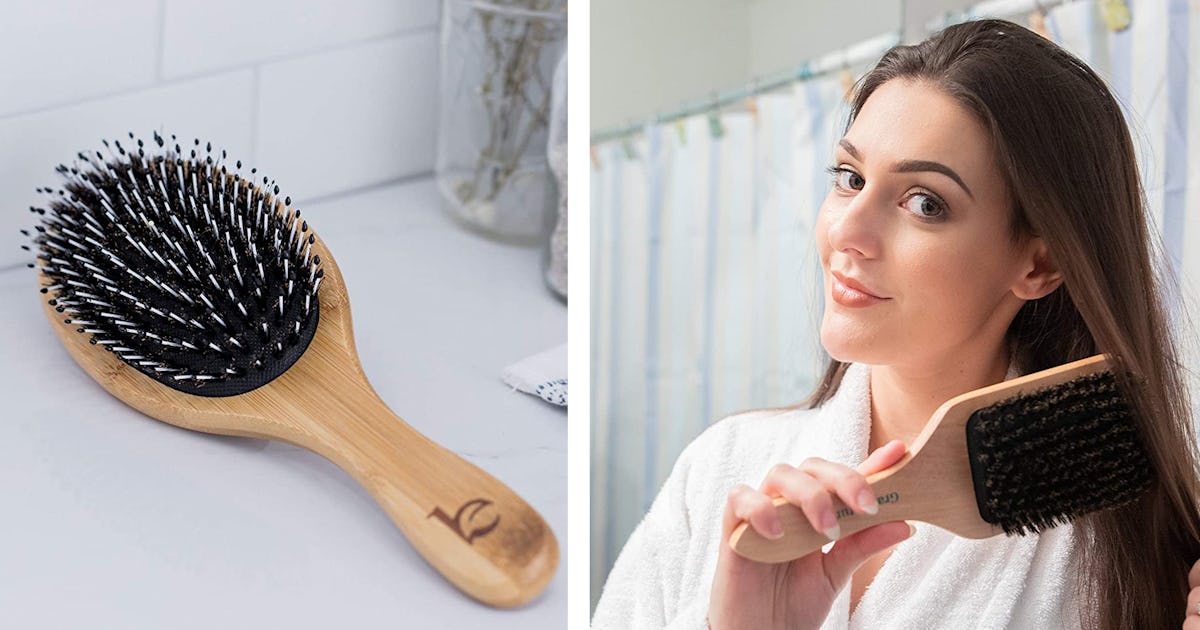 When looking to invest in a new hair brush, the best boar bristle brushes remain one of the most timeless options for achieving the shiniest, healthiest hair ever. Score one and you'll join the ranks of screen goddesses like Lauren Bacall and Rita Hayworth, both of whom used this natural brush type to get their famous lustrous waves.
So, what exactly are the benefits of using a boar bristle brush and what makes them so special? This brush type has been around since the 1800s, but today they include a mix of nylon and boar bristles that are perfect for detangling coarse, thick hair. They also do an incredible job of carrying your scalp's natural oils throughout your hair so that your strands stay well-conditioned. By doing this, it helps reduce frizz and static prevents oil build-up at the scalp (hurray to fewer shampoos each week), and improves hair texture, all while stimulating your scalp — because, my goodness, does a boar bristle brush deliver the head massage to end all head massages.
Unlike a lot of other brush types, boar bristle brushes bring out the natural texture in straight, wavy, or curly hair. This isn't the brush you'll use on wet hair (it can cause breakage) or for styling your hair — but it is the perfect everyday brush to rid your hair of tangles, boost its body, and keep it glossy.
These 12 highly rated boar bristle brushes are just waiting for you to claim them.