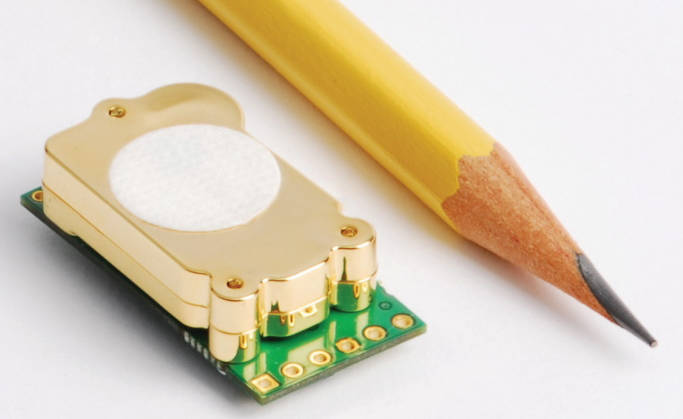 Some of them come under the Amphenol Advanced Sensors name (such at the thermistors on the right), while many of them carry sub-brands – for example: Thermometrics is an Amphenol sub-brand that covers a set of temperature sensors ranging across -196 to +1,150°C.
Another sub-brand is Telaire, which covers CO2 and air quality sensor, deployed in commercial and residential building ventilation systems as well as in cars and other road vehicles.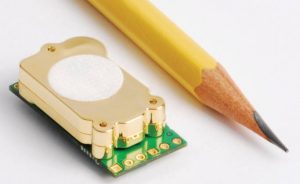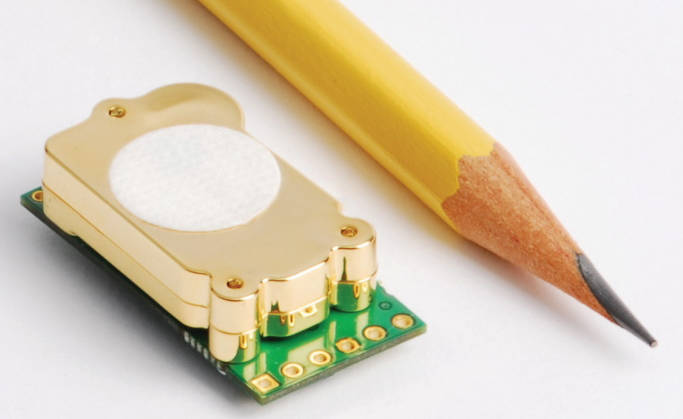 It includes dust (PM2.5 and PM10) and relative humidity devices. Amphenol "holds a fist of key patents in CO2 sensing, including the ABC Logic automatic calibration algorithm," according to RS.
Telaire T6713-EP non-dispersive infra-red (NDIR) sensor
"Just one example from the range is the T3022 series, which has been designed for low-cost CO2 sensing. It comes with protection to IP65, features the maker's non-dispersive infra-red measuring technology, and enables installation with a 5V input and an I2C digital output."
NovaSensor devices measure pressure. "The line's MEMS-based devices include surface mount, hybrid and media-isolated types, which are available in uncalibrated to fully calibrated versions as well as amplified analogue and digital-output types," said RS.