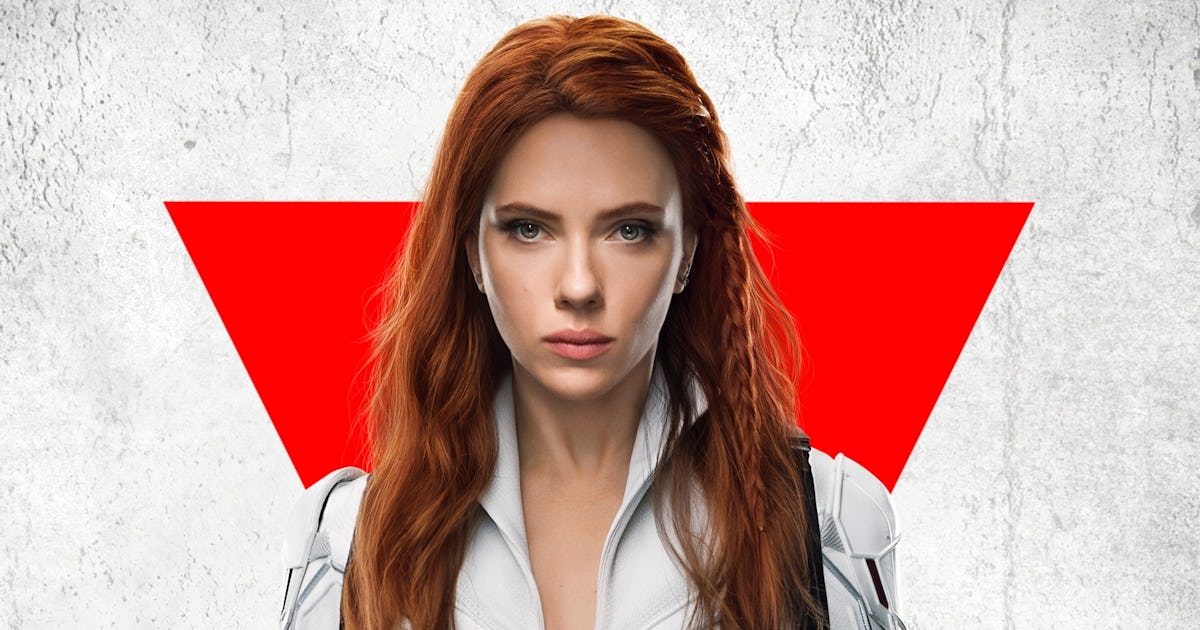 After spending the past decade as Natasha Romanoff — the super spy turned S.H.I.E.L.D agent turned savior of half the universe — it's pretty safe to say Scarlett Johansson knows a thing or two when it comes to the Marvel Cinematic Universe. All of that presumed knowledge was put to the test on The Tonight Show when the Black Widow star went toe-to-toe against Jimmy Fallon to see who could identify the most Marvel films from a single scene.
The catch? Each clip was only one second long. When told about the quiz, Johansson's adopted a surprised expression and bluntly replied, "Oh no." Upon seeing the first scene from Spider-Man: Homecoming, featuring bank robbers mid-heist donning plastic Avengers masks, Johansson panicked when she couldn't recognize the film. "I don't even know what I saw," she shouted. "It went so fast!" Fallon quickly took the first point of the game.
Johansson then set her sights on her fellow web-slinging co-star, asking, "Has Tom Holland played this? Did Tom Holland play this game?" Although he has yet to take on the quiz, perhaps audiences will see him flex his own Marvel knowledge later this year when Spider-Man: No Way Home is released in December.
The second question was a throwback clip featuring Jon Favreau from 2010's Iron Man 2, which Johansson correctly guessed. After excitedly celebrating her win, Johansson admitted that she had an "unfair advantage" when it came to getting the answer right because Iron Man 2 was her first-ever Marvel film. "I was in that film," she proclaimed.
Once she got into the swing of things, Johansson flourished and earned multiple points by recognizing Stan Lee's hilarious drunken cameo from Avengers: Age of Ultron and a quick scene featuring the storefront of a Blockbuster Video from Captain Marvel. Despite her success, Fallon was hot on her heels, keeping the score tied until the very end by scoring points with Matt Damon's dramatic performance as Loki in Thor: Ragnarok and Howard the Duck's cameo from the end credits of the first Guardians of the Galaxy.
They were tied leading into the final question — a scene from Avengers: Infinity War in which Nick Fury sends a distress signal to Captain Marvel as he is turned into dust by Thanos' snap — and Johansson narrowly managed to shout out the correct answer before Fallon could, simultaneously winning the game and perfectly preserving her Marvel reputation.
Johansson is set to step foot into the MCU once again as Natasha Romanoff in her upcoming solo film Black Widow, which hits theaters and lands on Disney+ on July 9.