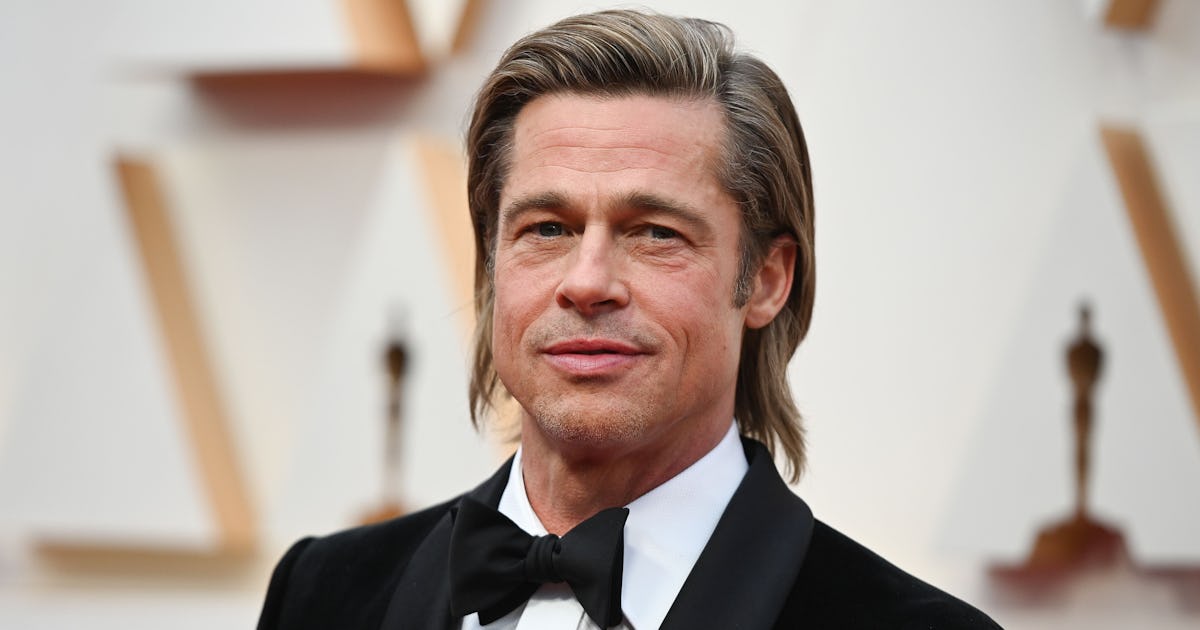 Everyone knows about his high-profile marriages to Jennifer Aniston and Angelina Jolie, but as of late, Brad Pitt's dating life has been much more low key. In August, several outlets reported via sources that German model Nicole Poturalski was Pitt's new girlfriend, after they were seen arriving together at Le Castellet Airport in France. The pair, who previously sat in the same VIP box at a November 2019 Kanye West concert in Los Angeles, was also photographed near Pitt and Jolie's Château Miraval rosé vineyard in the South of France. An insider told Us Weekly at the time that Pitt thought Poturalski was "beautiful and kind," but noted the new relationship was just a casual one.
"It's currently a go-with-the-flow situation, and Nicole's not running around yelling about her love for Brad from the rooftops," the source added to the magazine in September. "Nicole is [in Los Angeles] a lot for work. That's where the bulk of her dates with Brad have been."
At the time, Poturalski was still married to Roland Mary, with whom she reportedly has an open relationship. In fact, she and Pitt met in Germany at Borchardt — a restaurant that the model's husband owns — at a party following the August 2019 premiere of Once Upon a Time… in Hollywood in Berlin, according to various reports. When MailOnline contacted Mary in August, he declined to comment, though an unnamed friend noted that the businessman was "philosophical" about his wife's "close friendship" with Pitt, and was "not interested in negativity or jealousy."
By late October, however, Page Six reported that Pitt and Poturalski had split, describing their relationship was being "totally over." The outlet's source claimed the romance "was never all that serious as it was cracked up to be," and the breakup happened "a while back." Indeed, another insider echoed those sentiments to People the following day, claiming, "Brad hasn't seen Nicole since August. It was never a relationship. They saw each other a few times and that's it. You can't call it a split, because they were never together in the first place. It was a casual fling and that's it."
Although Pitt hasn't confirmed any other relationships after Jolie filed for divorce in September 2016, this certainly hasn't been his first rumored romance. The Ad Astra actor sparked dating rumors with Sienna Miller in 2017, and again with Charlize Theron, as well as jewelry designer Sat Hari Khalsa, both in 2019, though all were based on speculation. Aside from Aniston and Jolie, Pitt's other famous exes over the years have included Christina Applegate, Juliette Lewis, Geena Davis, Thandiwe Newton, and Gwyneth Paltrow.
For now, Pitt's at-times contentious divorce from Jolie — with whom he shares six children — remains ongoing. The exes seem to be on better terms now, though, even if just for the sake of their commitment to co-parenting. Discussing her move to Cecil B. DeMille's former estate with British Vogue in February, Jolie said, "I wanted it to be close to their dad, who is only five minutes away."
Some nostalgic, hopeful fans also kept a close eye on Pitt and Aniston during the 2020 awards season, but, all things considered, he still appears to be single at the moment.