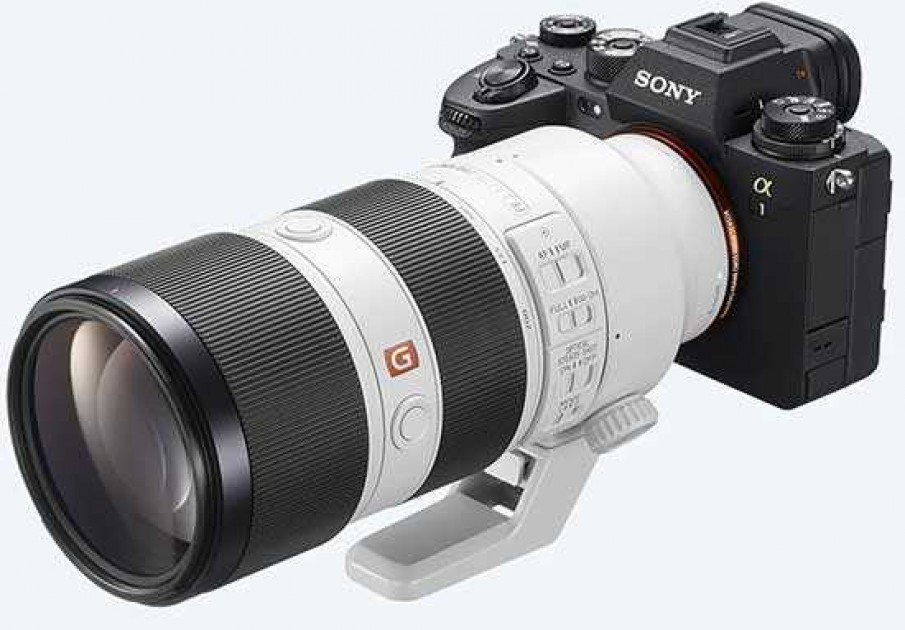 That's the question that Sony Alpha shooters everywhere are asking themselves this week, as they wrestle with the tricky decision of whether or not to take the financial plunge and upgrade to the new Sony A1.
This new full-frame mirrorless camera seemingly offers everything that professional photographers and videographers could possibly want from a modern camera – 8K video recording, high-resolution 50 megapixel stills, lightning fast 30fps burst shooting, real-time autofocus tracking that can even detect a bird's eye, 9.44 million dot OLED viewfinder, 5-axis IBIS, weather-proofing, ethernet and USB-C connectivity, dual memory cards, and lots more besides.
But all of that cutting-edge performance comes at a price – £6,500 / $6,500 to be exact – making the A1 the most expensive Sony Alpha camera ever launched.
On paper at least, though, the Sony A1 is such a good all-rounder that it could effectively replace not one, not two, but three different Alpha bodies – the sports-shooting A9 II, landscape-friendly A7R IV and the video-focused A7S III.
The Alpha 1 is so good that it potentially out-performs all of those three models, with a feature-set that mostly equals or even beats the best that they have to offer – take a look at our detailed Sony A1 vs A7R IV vs A9 II vs A7S II head-to-head comparison to find out more about the key differences between them.
Sony have always concentrated on offering specific cameras for specific purposes, believing that most professional photographers are specialists in one discipline, who therefore don't need a camera that does everything.
Now they've turned that approach on its head with the launch of the Alpha 1, a camera that is equally good at video, sports, animal and bird, landscape, stills and studio photography. For the very first time they've put all of their latest technologies into a single body, creating the most advanced interchangeable lens camera, ever.
But do you really need the Sony A1? After all, the A9 II is an outstanding sports-oriented camera in its own right, offering 20fps black-out free shooting and more sensibly sized 24 megapixel stills. The A7R IV is still the highest resolution Alpha model with its 61 megapixel sensor, while the A7S III is an amazing 4K video and low-light machine thanks to its unique 12 megapixel sensor. Even the 3-year-old A7 III is still worth considering as a cheap and more than cheerful all-rounder, although we'd expect to see an A7 IV model very soon.
The question undoubtedly becomes more difficult to answer if you're more of an all-rounder photographer, though, rather than a specialist. If you're just into sports or wildlife photography, the A9 II will more than meet your needs, or if video is your main passion in work or life, the A7S III is one of the best movie-making-models on the market, and if you only shoot landscapes, the A7R IV is still the best choice.
But if you need or like to shoot more than one of those disparate disciplines, the answer suddenly becomes a lot more complicated. Let's say you're lucky enough to already have an A9 and A7R in your camera bag, or you shoot weddings with both an A7R IV and an A7S III – suddenly the new Alpha 1 looks like a very attractive upgrade indeed, effectively replacing two Alpha bodies with one, even more capable camera.
And if you're looking to buy into the Alpha system from scratch, should you opt for one or more of the now specialized models, or just go the whole hog and splash the cash on the flagship A1?
The main drawback that we can think of is the lack of a backup body if you do opt to go all-in on the Alpha 1. Many pro photographers like to have a second camera just in case the first goes pear-shaped – it's the same reason why lots of people like to have two memory card slots, rather than one. So the thought of switching from two camera bodies to just one will likely bring some out in a cold sweat, even if that one body is the Alpha 1.
It's certainly a very tricky question indeed that many Sony Alpha owners are grappling with this week, as A1 pre-orders open, A9, A7R and A7S bodies start to flood the second-hand market, and Sony USA muddy the waters further by generously discounting all of those models.
Do YOU really need the Sony A1? Let us know in the comments section below!
Your Comments