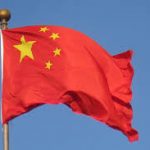 The website of China's  National Enterprise Bankruptcy Information Disclosure Platform is asking for investors saying that they must have $7.7 billion in minimum total assets or $3 billion in minimum net assets.
It also says: "The strategic investors should have operational capability and managerial experience in semiconductor and cloud businesses. They must be able to promote the development of our core businesses."
The deadline for registration is 5 pm on September 5, and investment plans must be submitted before September 25. 
In addition, the company requires an upfront deposit of $77 million to Tsinghua Unigroup.
The bankruptcy was initiated by the state-owned Huishang Bank.
Unigroup has 286 subsidiary companies including Yangtze Memory, Unisoc, New H3C Technologies, Guoxin Micro,  and UniCloud Technology.
Although it has assets which could be sold off to pay down the debt, the search for investors is seen as a way to keep the group intact.