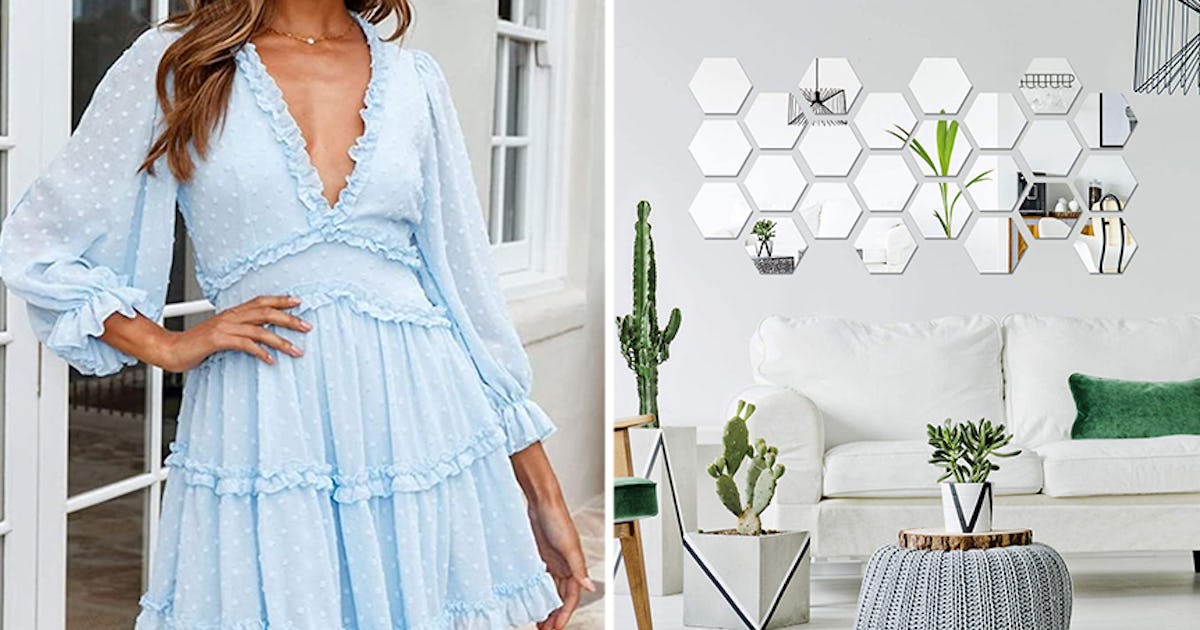 Whoever said "the best things in life are free" probably never scored a wildly good deal while online shopping (just a guess). You'll likely agree once you see these stylish things that seem expensive but are actually cheap AF on Amazon.
The term "stylish" can mean so many things, from clothing that falls in line with the latest trends, to timeless classics like a little black dress or the quintessential pair of skinny jeans. But living stylishly isn't limited to clothing: Here, you'll also find chic-and-cheap jewelry, shoes, and even home decor. With products like a pair of vintage-inspired sunnies or an actually affordable kitchen upgrade (hello, peel-and-stick backsplash), these products make small but impactful changes in your life that ramp up the style points. And best of all? Everything on this list is $40 and under — though with their high-quality constructions and ultra-chic designs, they seem like they should cost ten times as much.
Ready to level up your style game without breaking the bank? From an ambiance-setting Himalayan salt lamp to a pair of cushy foam sandals that only look like a designer brand, scroll on to discover 54 stylish things on Amazon that are surprisingly cheap.